Variety Lathes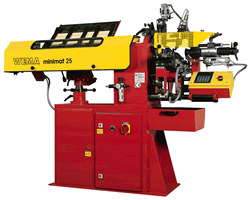 Minimat 25
The minimat 25 is designed to produce small variety like knobs, golf tees and other items up to a minimum diameter of 24mm.
Based around a collet to feed prepared lengths of dowelling it offer high quality and precision turning of even the smallest pieces.
---
Minimat 45
The Minimat 45 is our 'next one up' in this range capable of producing turnings up to 44mm. Again based on feeding prepared dowels into this machine.
A full range of variety turnings is able to be prepared eficiently and economically. Quick changeover between patterns keeps downtime to a minimum.
---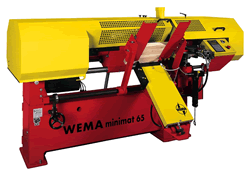 Minimat 65
The Minimat 65 completes this range. Using square stock pre-prepared it feeds through a stayring using a roughing knife to turn the dowel. Able to produce pieces up to 65mm in diameter.
We offer the unique possibility of taking more that one cut utilising our patented 'cam' operation. This means deep profiles can be cut economically and of a very high finish as the finishing cut takes a minimum off the piece.